Eggless Blueberry Muffins
I love muffins personally. They are the perfect accompaniment to a cup of tea or coffee. They can be eaten hot or cold and still taste absolutely perfect!
They don't need icing or decoration. A muffin can just be picked up and eaten on the go. They are the ultimate comfort food as far as I am concerned. So I am sharing one of my favourite muffin recipes with you guys, do try it out and let me know if you liked it.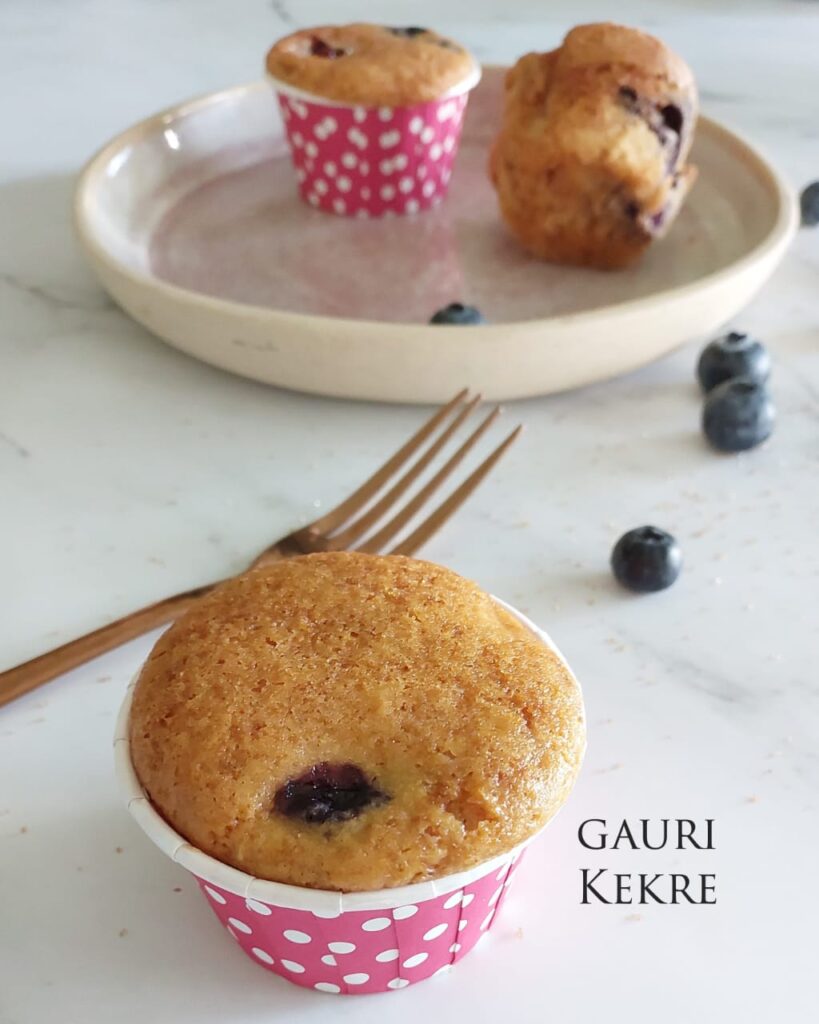 Ingredients:
2 cups Maida
3/4th cup to 1 cup castor sugar (depending on how sweet you want them)
2 tsp baking powder
1/2 tsp baking soda
2/3rd cup oil
1 and 1/3 cup thick curd
1 tsp vanilla essence
1 tsp vinegar
2 tsp lemon juice
zest of 1 lemon
blueberries or any other berries 1/2 cup
pinch of salt
Method:
Line a 12 muffin tray with muffin liners and set aside. Preheat oven to 180 degrees.
Sieve together the Maida, salt, baking powder, baking soda. Add the lemon zest into the dry ingredients.
PRO TIP: Use some of the flour to coat the blueberries otherwise they will sink to the bottom.
Add the sugar to the thick curd and set aside for a few minutes. Once the sugar is dissolved, add the oil and vanilla essence. Mix well with a hand whisk.
Now add the flour mixture to the curd mixture and fold carefully with a silicon spatula. Finally add the vinegar and blueberries and mix well. Fill each liner till 3/4th full with the mixture and bake for 30 to 35 minutes or until a toothpick inserted into the center of a muffin comes out clean.
Serve hot or cold with tea or coffee and enjoy!